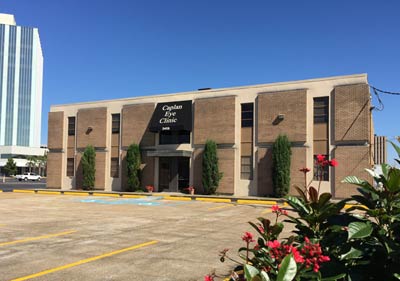 Our Metairie clinic is conveniently located behind Lakeside Mall at 3409 North Hullen Street.
Dr. Daniel Caplan, Dr. Brendon Sumich and Dr. Kaitlyn Trahan see patients at this location.
Dr. Brendon Sumich is our Cataract Surgeon and Cornea Specialist.
Dr. Brett Budden (Retina Specialist) and Dr. Ze Zhang (Glaucoma Specialist) also see patients at our Metairie clinic.
Caplan Eye Clinic- Metairie 3409 North Hullen Street Metairie, LA 70002 Tel. 504-888-2600 (Located Behind Lakeside Mall)