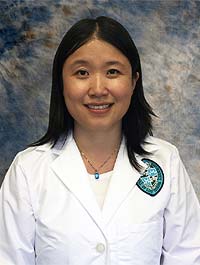 Ze Zhang is a Glaucoma Specialist and Surgeon. Dr Zhang grew up in New Orleans. She attended Benjamin Franklin High School. Dr. Zhang graduated from the University of Southern California. She earned her medical degree at Yale University School of Medicine. Dr. Zhang completed an Ophthalmology Residency at Tulane University School of Medicine. She then completed a Glaucoma Fellowship at the University of Iowa School of Medicine.
As a fellowship-trained glaucoma specialist, Dr. Zhang specializes in the medical and surgical care of glaucoma. She is one of the region's most experienced glaucoma experts.
She and her husband Chris reside in New Orleans.