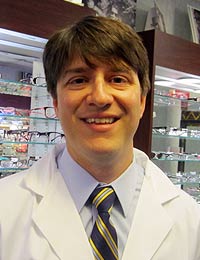 Dr. Benjamin Guidry is a Vitreo-Retinal Physician and Surgeon. Among his specialties are the treatment of diabetic eye disease and macular degeneration.
Dr. Guidry graduated from Louisiana State University in Baton Rouge. He earned his Medical Degree from the LSU School of Medicine in New Orleans. Dr Guidry then completed an Ophthalmology Residency at the University of Mississippi Medical Center in Jackson. He then completed a two-year Medical & Surgical Vitreo-Retinal Fellowship at Tulane University Medical Center/VA Medical Center in New Orleans.
Dr. Guidry lives in Metairie with his wife, Dr. Laura Guidry, and their two young sons.